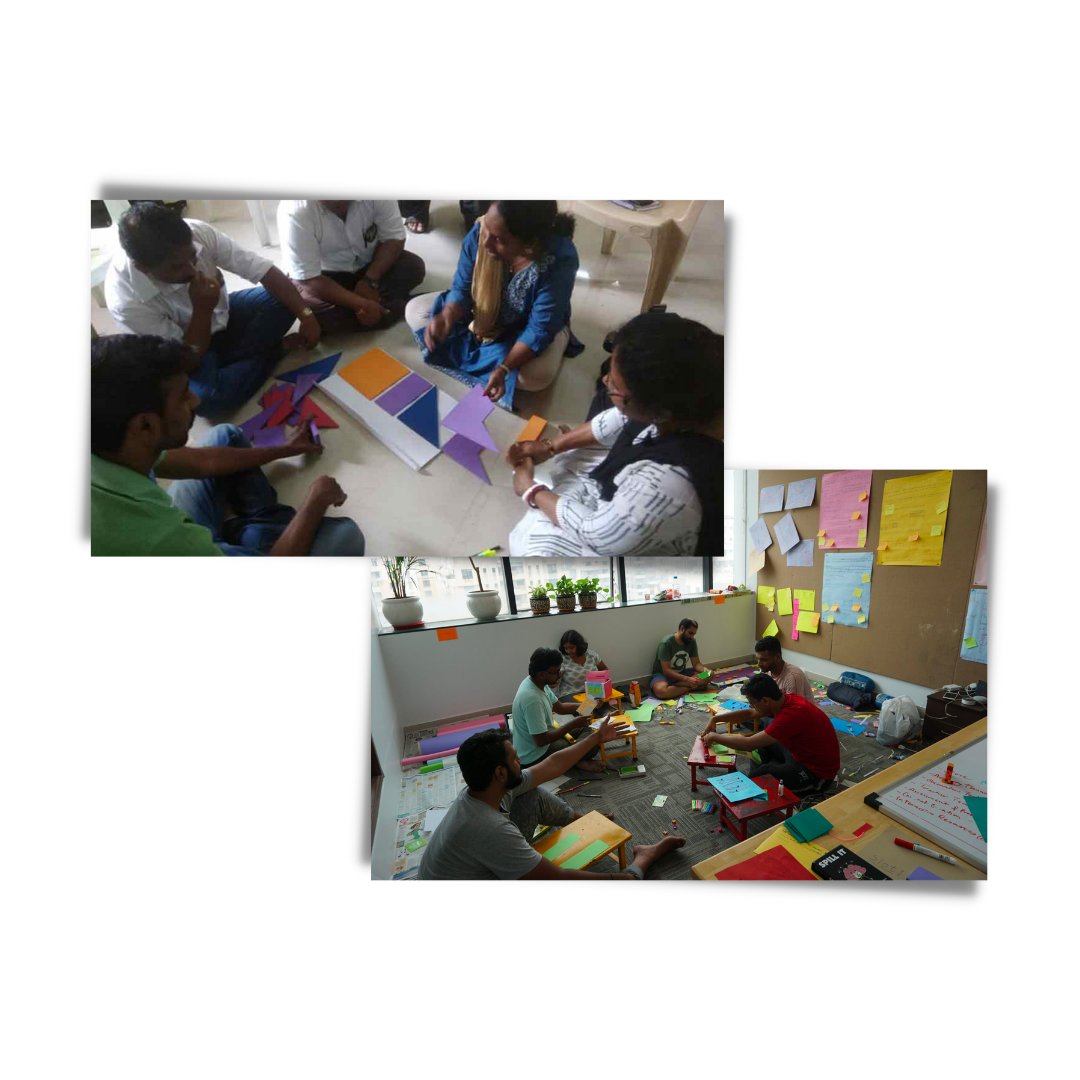 Created by educators
In 2014, a bunch of educators & techies came together to visualise an ethical intervention of technology in education.During countless brainstorming, prototyping & research activities that took place in subsequent years, Gatuvit organically evolved.
Tailormade for Indian context
Don't want to download the app? Okay. Don't have internet connectivity? Fine. Don't have electricity? Absolutely fine.With our Web, Mobile, WhatsApp and Offline interfaces, we won't let anything on the earth stop you from teaching (and learning).After all, Gatuvit means 'path-finder' in Sanskrit.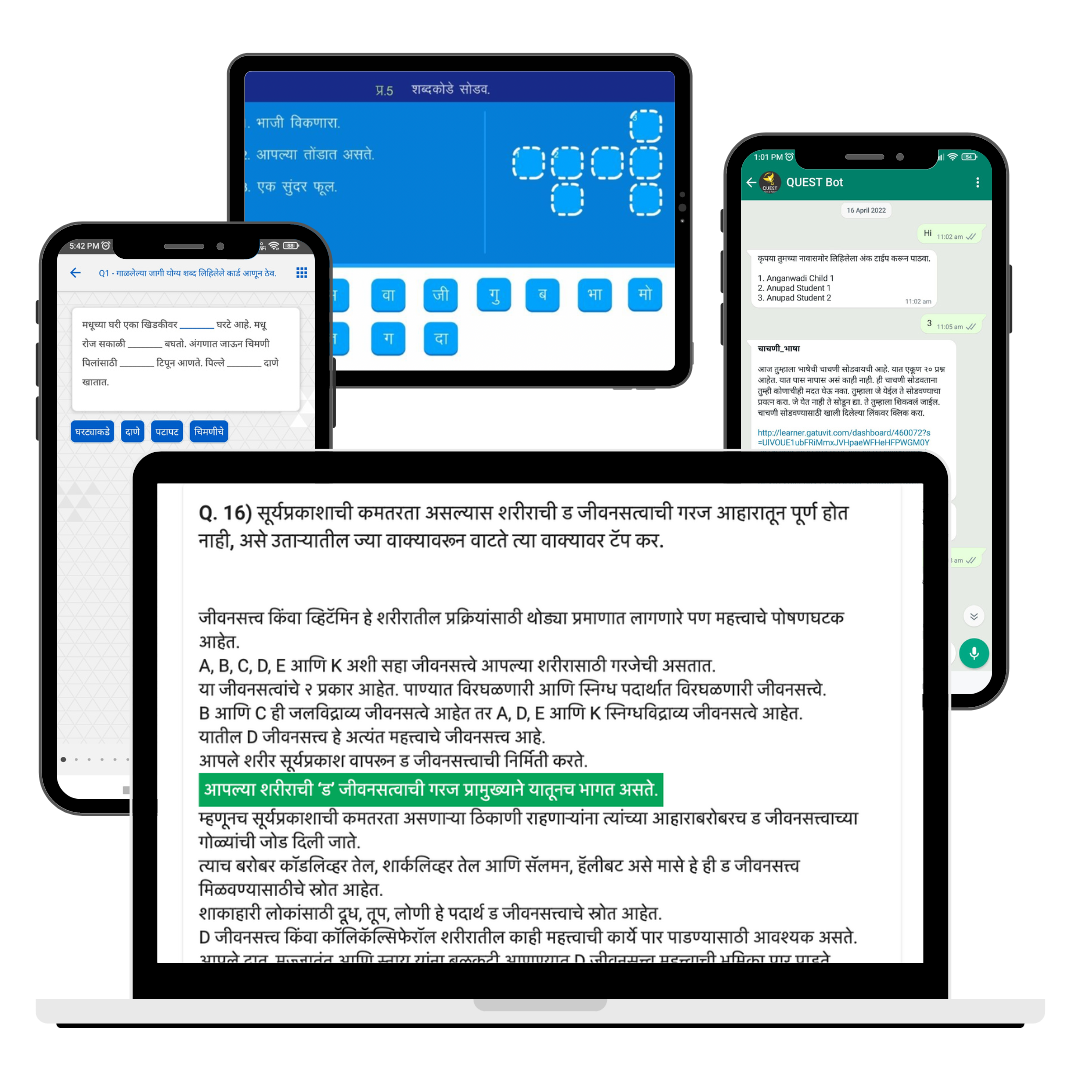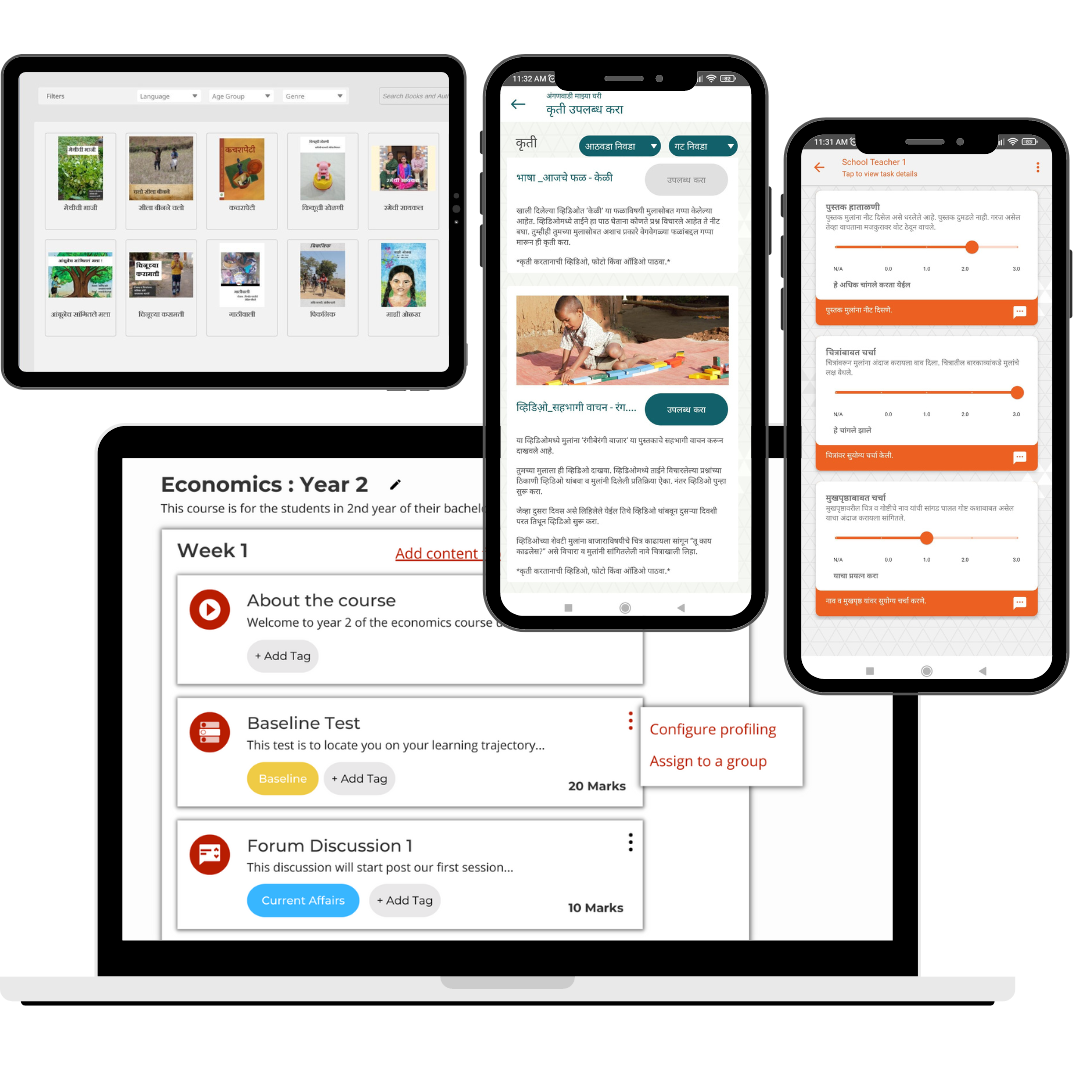 Respects teacher's autonomy
Technology can never replace teachers, period.With Gatuvit, teachers are in control of everything! They can create content, map it to Bloom's taxonomy, create rubrics, attach tags, grades, levels, configure profiling options and almost everything under the sun!
Measures what matters
The only thing that matters in education, is whether a pupil learns.Gatuvit helps teachers to conduct baseline-midline-endline assessments & creates detailed class & student profiles that show the learning trajectory & gaps, if any.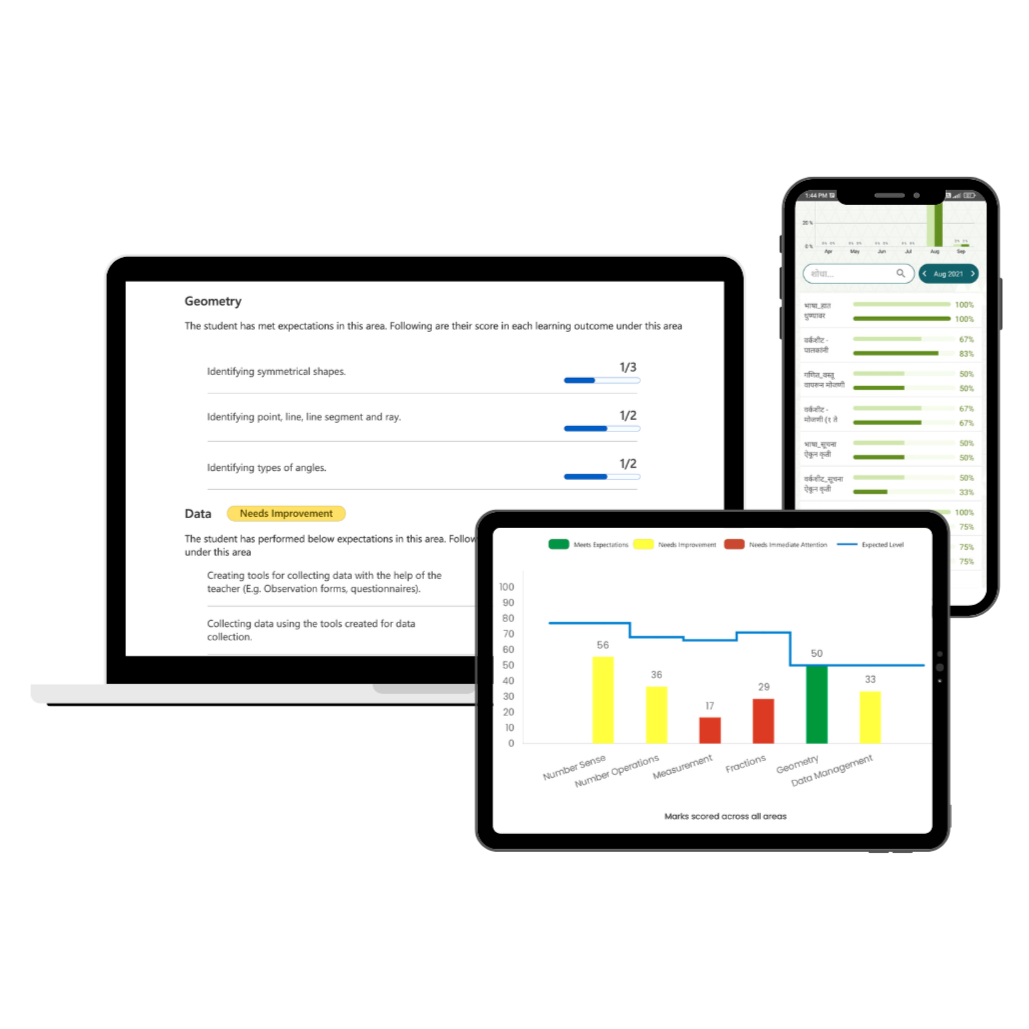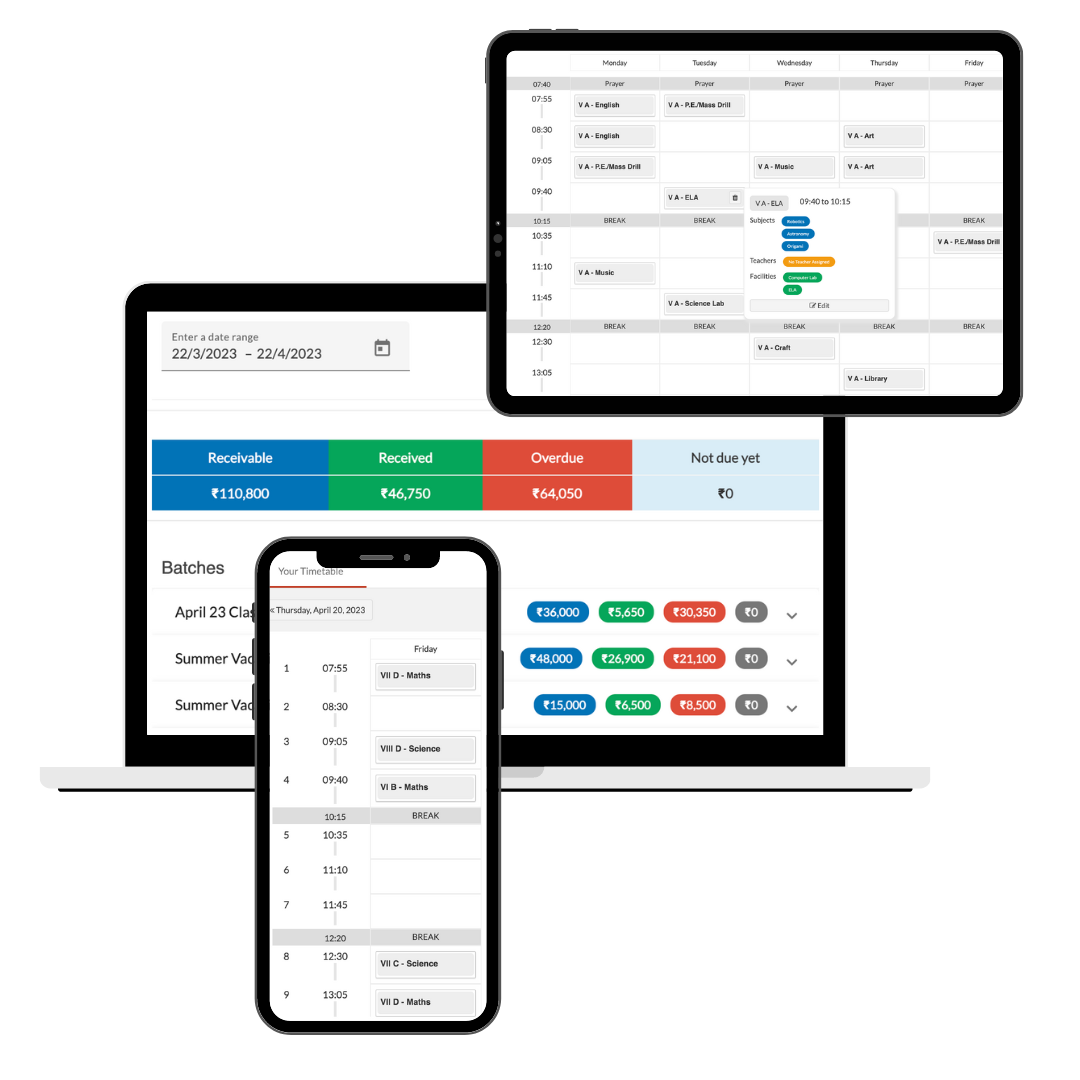 Let's you focus on teaching
Drudgery should never stop you from doing what you love.Let Gatuvit take care of all the administrative tasks including timetables, daily substitutions, leave management, fee management, attendance, admissions & many more so that you can focus on what is most important & exciting - teaching.
What the teachers are using Gatuvit for
Online tests

Group discussions

Practical assignment submissions

Rubrics creation

Feedback and grading

Classroom planning

Content repositories

Course assembly
What the administrators are using gatuvit for
Jurisdiction-wise data

Rich dashboards

Course announcements & enrolments

Content scheduling

Attendance

Proctoring

Access control

Intranet setup
You'll be in good company
Join 15k+ teachers and 100k+ students in using Gatuvit
We are with you in fighting post-pandemic challenges
For schools
Baseline tests
Get detailed student and class profiles & get help from educators.
For Parents
Locate my child
Locate your child on her/his learning trajectory & attend expert sessions.
Contact Us
Driya Interactive LLP,
602, SR IRIZ,
Baner Pashan Link Road,
Pune 411021we@gatuvit.com | +91 97622 03292
Privacy Policy
Driya Interactive LLP operates the Read with Koro app, which provides educational service.This page is used to inform the app users regarding our policies with the collection, use, and disclosure of Personal Information if anyone decided to use our Service, the 'Read with Koro' app.If you choose to use the app, then you agree to the collection and use of information in relation with this policy. The Personal Information that we collect are used for providing and improving the Service. We will not use or share your information with anyone except as described in this Privacy Policy.Information Collection and Use
For a better experience while using our Service, we may require you to provide us with certain personally identifiable information, including but not limited to your name, phone number, and postal address. The information that we collect will be used to contact or identify you.Log Data
We want to inform you that whenever you visit our Service, we collect information that your browser sends to us that is called Log Data. This Log Data may include information such as your device's ID and other statistics.Service Providers
We may employ third-party companies and individuals due to the following reasons:To facilitate our Service;
To provide the Service on our behalf;
To perform Service-related services; or
To assist us in analyzing how our Service is used.
We want to inform our Service users that these third parties have access to your Personal Information. The reason is to perform the tasks assigned to them on our behalf. However, they are obligated not to disclose or use the information for any other purpose.Security
We value your trust in providing us your Personal Information, thus we are striving to use commercially acceptable means of protecting it. But remember that no method of transmission over the internet, or method of electronic storage is 100% secure and reliable, and we cannot guarantee its absolute security.Links to Other Sites
Our Service may contain links to other sites. If you click on a third-party link, you will be directed to that site. Note that these external sites are not operated by us. Therefore, we strongly advise you to review the Privacy Policy of these websites. We have no control over, and assume no responsibility for the content, privacy policies, or practices of any third-party sites or services.Changes to This Privacy Policy
We may update our Privacy Policy from time to time. Thus, we advise you to review this page periodically for any changes. We will notify you of any changes by posting the new Privacy Policy on this page. These changes are effective immediately, after they are posted on this page.Contact Us
If you have any questions or suggestions about our Privacy Policy, do not hesitate to contact us at we@driyainteractive.com.This document was last updated on Oct 24, 2022
Privacy Policy
Driya Interactive LLP operates the Pahili Payari app, which provides educational service.This page is used to inform the app users regarding our policies with the collection, use, and disclosure of Personal Information if anyone decided to use our Service, the 'Pahili Payari' app.If you choose to use the app, then you agree to the collection and use of information in relation with this policy. The Personal Information that we collect are used for providing and improving the Service. We will not use or share your information with anyone except as described in this Privacy Policy.Information Collection and Use
For a better experience while using our Service, we may require you to provide us with certain personally identifiable information, including but not limited to your name, phone number, and postal address. The information that we collect will be used to contact or identify you.Log Data
We want to inform you that whenever you visit our Service, we collect information that your browser sends to us that is called Log Data. This Log Data may include information such as your device's ID and other statistics.Service Providers
We may employ third-party companies and individuals due to the following reasons:To facilitate our Service;
To provide the Service on our behalf;
To perform Service-related services; or
To assist us in analyzing how our Service is used.
We want to inform our Service users that these third parties have access to your Personal Information. The reason is to perform the tasks assigned to them on our behalf. However, they are obligated not to disclose or use the information for any other purpose.Security
We value your trust in providing us your Personal Information, thus we are striving to use commercially acceptable means of protecting it. But remember that no method of transmission over the internet, or method of electronic storage is 100% secure and reliable, and we cannot guarantee its absolute security.Links to Other Sites
Our Service may contain links to other sites. If you click on a third-party link, you will be directed to that site. Note that these external sites are not operated by us. Therefore, we strongly advise you to review the Privacy Policy of these websites. We have no control over, and assume no responsibility for the content, privacy policies, or practices of any third-party sites or services.Changes to This Privacy Policy
We may update our Privacy Policy from time to time. Thus, we advise you to review this page periodically for any changes. We will notify you of any changes by posting the new Privacy Policy on this page. These changes are effective immediately, after they are posted on this page.Contact Us
If you have any questions or suggestions about our Privacy Policy, do not hesitate to contact us at we@driyainteractive.com.This document was last updated on Jun 29, 2023
Privacy Policy
Driya Interactive LLP operates the Gatuvit Mentor app, which provides educational service.This page is used to inform the app users regarding our policies with the collection, use, and disclosure of Personal Information if anyone decided to use our Service, the 'Gatuvit Mentor' app.If you choose to use the app, then you agree to the collection and use of information in relation with this policy. The Personal Information that we collect are used for providing and improving the Service. We will not use or share your information with anyone except as described in this Privacy Policy.Information Collection and Use
For a better experience while using our Service, we may require you to provide us with certain personally identifiable information, including but not limited to your name, phone number, and postal address. The information that we collect will be used to contact or identify you.Log Data
We want to inform you that whenever you visit our Service, we collect information that your browser sends to us that is called Log Data. This Log Data may include information such as your device's ID and other statistics.Service Providers
We may employ third-party companies and individuals due to the following reasons:To facilitate our Service;
To provide the Service on our behalf;
To perform Service-related services; or
To assist us in analyzing how our Service is used.
We want to inform our Service users that these third parties have access to your Personal Information. The reason is to perform the tasks assigned to them on our behalf. However, they are obligated not to disclose or use the information for any other purpose.Security
We value your trust in providing us your Personal Information, thus we are striving to use commercially acceptable means of protecting it. But remember that no method of transmission over the internet, or method of electronic storage is 100% secure and reliable, and we cannot guarantee its absolute security.Links to Other Sites
Our Service may contain links to other sites. If you click on a third-party link, you will be directed to that site. Note that these external sites are not operated by us. Therefore, we strongly advise you to review the Privacy Policy of these websites. We have no control over, and assume no responsibility for the content, privacy policies, or practices of any third-party sites or services.Changes to This Privacy Policy
We may update our Privacy Policy from time to time. Thus, we advise you to review this page periodically for any changes. We will notify you of any changes by posting the new Privacy Policy on this page. These changes are effective immediately, after they are posted on this page.Contact Us
If you have any questions or suggestions about our Privacy Policy, do not hesitate to contact us at we@driyainteractive.com.This document was last updated on May 16, 2023
Privacy Policy
Driya Interactive LLP operates the Gatuvit Learner app, which provides educational service.This page is used to inform the app users regarding our policies with the collection, use, and disclosure of Personal Information if anyone decided to use our Service, the 'Gatuvit Learner' app.If you choose to use the app, then you agree to the collection and use of information in relation with this policy. The Personal Information that we collect are used for providing and improving the Service. We will not use or share your information with anyone except as described in this Privacy Policy.Information Collection and Use
For a better experience while using our Service, we may require you to provide us with certain personally identifiable information, including but not limited to your name, phone number, and postal address. The information that we collect will be used to contact or identify you.Log Data
We want to inform you that whenever you visit our Service, we collect information that your browser sends to us that is called Log Data. This Log Data may include information such as your device's ID and other statistics.Service Providers
We may employ third-party companies and individuals due to the following reasons:To facilitate our Service;
To provide the Service on our behalf;
To perform Service-related services; or
To assist us in analyzing how our Service is used.
We want to inform our Service users that these third parties have access to your Personal Information. The reason is to perform the tasks assigned to them on our behalf. However, they are obligated not to disclose or use the information for any other purpose.Security
We value your trust in providing us your Personal Information, thus we are striving to use commercially acceptable means of protecting it. But remember that no method of transmission over the internet, or method of electronic storage is 100% secure and reliable, and we cannot guarantee its absolute security.Links to Other Sites
Our Service may contain links to other sites. If you click on a third-party link, you will be directed to that site. Note that these external sites are not operated by us. Therefore, we strongly advise you to review the Privacy Policy of these websites. We have no control over, and assume no responsibility for the content, privacy policies, or practices of any third-party sites or services.Changes to This Privacy Policy
We may update our Privacy Policy from time to time. Thus, we advise you to review this page periodically for any changes. We will notify you of any changes by posting the new Privacy Policy on this page. These changes are effective immediately, after they are posted on this page.Contact Us
If you have any questions or suggestions about our Privacy Policy, do not hesitate to contact us at we@driyainteractive.com.This document was last updated on May 16, 2023
Privacy Policy
Driya Interactive LLP operates the Read with Koro app, which provides educational service.This page is used to inform the app users regarding our policies with the collection, use, and disclosure of Personal Information if anyone decided to use our Service, the 'Read with Koro' app.If you choose to use the app, then you agree to the collection and use of information in relation with this policy. The Personal Information that we collect are used for providing and improving the Service. We will not use or share your information with anyone except as described in this Privacy Policy.Information Collection and Use
For a better experience while using our Service, we may require you to provide us with certain personally identifiable information, including but not limited to your name, phone number, and postal address. The information that we collect will be used to contact or identify you.Log Data
We want to inform you that whenever you visit our Service, we collect information that your browser sends to us that is called Log Data. This Log Data may include information such as your device's ID and other statistics.Service Providers
We may employ third-party companies and individuals due to the following reasons:To facilitate our Service;
To provide the Service on our behalf;
To perform Service-related services; or
To assist us in analyzing how our Service is used.
We want to inform our Service users that these third parties have access to your Personal Information. The reason is to perform the tasks assigned to them on our behalf. However, they are obligated not to disclose or use the information for any other purpose.Security
We value your trust in providing us your Personal Information, thus we are striving to use commercially acceptable means of protecting it. But remember that no method of transmission over the internet, or method of electronic storage is 100% secure and reliable, and we cannot guarantee its absolute security.Links to Other Sites
Our Service may contain links to other sites. If you click on a third-party link, you will be directed to that site. Note that these external sites are not operated by us. Therefore, we strongly advise you to review the Privacy Policy of these websites. We have no control over, and assume no responsibility for the content, privacy policies, or practices of any third-party sites or services.Changes to This Privacy Policy
We may update our Privacy Policy from time to time. Thus, we advise you to review this page periodically for any changes. We will notify you of any changes by posting the new Privacy Policy on this page. These changes are effective immediately, after they are posted on this page.Contact Us
If you have any questions or suggestions about our Privacy Policy, do not hesitate to contact us at we@driyainteractive.com.This document was last updated on Oct 24, 2022
Privacy Policy
Driya Interactive LLP operates the gatuvit.app website, which provides educational service.This page is used to inform website visitors regarding our policies with the collection, use, and disclosure of Personal Information if anyone decided to use our Service, the Gatuvit website.If you choose to use our Service, then you agree to the collection and use of information in relation with this policy. The Personal Information that we collect are used for providing and improving the Service. We will not use or share your information with anyone except as described in this Privacy Policy.The terms used in this Privacy Policy have the same meanings as in our Terms and Conditions, which is accessible at gatuvit.app, unless otherwise defined in this Privacy Policy.Information Collection and Use
For a better experience while using our Service, we may require you to provide us with certain personally identifiable information, including but not limited to your name, phone number, and postal address. The information that we collect will be used to contact or identify you.Log Data
We want to inform you that whenever you visit our Service, we collect information that your browser sends to us that is called Log Data. This Log Data may include information such as your computer's Internet Protocol ("IP") address, browser version, pages of our Service that you visit, the time and date of your visit, the time spent on those pages, and other statistics.Cookies
Cookies are files with small amount of data that is commonly used an anonymous unique identifier. These are sent to your browser from the website that you visit and are stored on your computer's hard drive.Our website uses these "cookies" to collection information and to improve our Service. You have the option to either accept or refuse these cookies, and know when a cookie is being sent to your computer. If you choose to refuse our cookies, you may not be able to use some portions of our Service.Service Providers
We may employ third-party companies and individuals due to the following reasons:To facilitate our Service;
To provide the Service on our behalf;
To perform Service-related services; or
To assist us in analyzing how our Service is used.
We want to inform our Service users that these third parties have access to your Personal Information. The reason is to perform the tasks assigned to them on our behalf. However, they are obligated not to disclose or use the information for any other purpose.Security
We value your trust in providing us your Personal Information, thus we are striving to use commercially acceptable means of protecting it. But remember that no method of transmission over the internet, or method of electronic storage is 100% secure and reliable, and we cannot guarantee its absolute security.Links to Other Sites
Our Service may contain links to other sites. If you click on a third-party link, you will be directed to that site. Note that these external sites are not operated by us. Therefore, we strongly advise you to review the Privacy Policy of these websites. We have no control over, and assume no responsibility for the content, privacy policies, or practices of any third-party sites or services.Changes to This Privacy Policy
We may update our Privacy Policy from time to time. Thus, we advise you to review this page periodically for any changes. We will notify you of any changes by posting the new Privacy Policy on this page. These changes are effective immediately, after they are posted on this page.Contact Us
If you have any questions or suggestions about our Privacy Policy, do not hesitate to contact us at we@driyainteractive.com.This document was last updated on July 30, 2022
Terms and Conditions
These terms and conditions ("Agreement") set forth the general terms and conditions of your use of the gatuvit.com website ("Website"), "Gatuvit" mobile application ("Mobile Application") and any of their related products and services (collectively, "Services"). This Agreement is legally binding between you ("User", "you" or "your") and Driya Interactive LLP ("Operator", "we", "us" or "our"). If you are entering into this agreement on behalf of a business or other legal entity, you represent that you have the authority to bind such entity to this agreement, in which case the terms "User", "you" or "your" shall refer to such entity. If you do not have such authority, or if you do not agree with the terms of this agreement, you must not accept this agreement and may not access and use the Services. By accessing and using the Services, you acknowledge that you have read, understood, and agree to be bound by the terms of this Agreement. You acknowledge that this Agreement is a contract between you and the Operator, even though it is electronic and is not physically signed by you, and it governs your use of the Services.Accounts and membershipIf you create an account on the Services, you are responsible for maintaining the security of your account and you are fully responsible for all activities that occur under the account and any other actions taken in connection with it. We may monitor and review new accounts before you may sign in and start using the Services. Providing false contact information of any kind may result in the termination of your account. You must immediately notify us of any unauthorized uses of your account or any other breaches of security. We will not be liable for any acts or omissions by you, including any damages of any kind incurred as a result of such acts or omissions. We may suspend, disable, or delete your account (or any part thereof) if we determine that you have violated any provision of this Agreement or that your conduct or content would tend to damage our reputation and goodwill. If we delete your account for the foregoing reasons, you may not re-register for our Services. We may block your email address and Internet protocol address to prevent further registration.User contentWe do not own any data, information or material (collectively, "Content") that you submit on the Services in the course of using the Service. You shall have sole responsibility for the accuracy, quality, integrity, legality, reliability, appropriateness, and intellectual property ownership or right to use of all submitted Content. We may monitor and review the Content on the Services submitted or created using our Services by you. You grant us permission to access, copy, distribute, store, transmit, reformat, display and perform the Content of your user account solely as required for the purpose of providing the Services to you. You also grant us the license to use, reproduce, adapt, modify, publish or distribute the Content created by you or stored in your user account for commercial, marketing or any similar purpose.BackupsWe perform regular backups of the Website and its Content and will do our best to ensure completeness and accuracy of these backups. In the event of the hardware failure or data loss we will restore backups automatically to minimize the impact and downtime.Links to other resourcesAlthough the Services may link to other resources (such as websites, mobile applications, etc.), we are not, directly or indirectly, implying any approval, association, sponsorship, endorsement, or affiliation with any linked resource, unless specifically stated herein. We are not responsible for examining or evaluating, and we do not warrant the offerings of, any businesses or individuals or the content of their resources. We do not assume any responsibility or liability for the actions, products, services, and content of any other third parties. You should carefully review the legal statements and other conditions of use of any resource which you access through a link on the Services. Your linking to any other off-site resources is at your own risk.Intellectual property rights"Intellectual Property Rights" means all present and future rights conferred by statute, common law or equity in or in relation to any copyright and related rights, trademarks, designs, patents, inventions, goodwill and the right to sue for passing off, rights to inventions, rights to use, and all other intellectual property rights, in each case whether registered or unregistered and including all applications and rights to apply for and be granted, rights to claim priority from, such rights and all similar or equivalent rights or forms of protection and any other results of intellectual activity which subsist or will subsist now or in the future in any part of the world. This Agreement does not transfer to you any intellectual property owned by the Operator or third parties, and all rights, titles, and interests in and to such property will remain (as between the parties) solely with the Operator. All trademarks, service marks, graphics and logos used in connection with the Services, are trademarks or registered trademarks of the Operator or its licensors. Other trademarks, service marks, graphics and logos used in connection with the Services may be the trademarks of other third parties. Your use of the Services grants you no right or license to reproduce or otherwise use any of the Operator or third party trademarks.Changes and amendmentsWe reserve the right to modify this Agreement or its terms related to the Services at any time at our discretion. When we do, we will revise the updated date at the bottom of this page. We may also provide notice to you in other ways at our discretion, such as through the contact information you have provided.An updated version of this Agreement will be effective immediately upon the posting of the revised Agreement unless otherwise specified. Your continued use of the Services after the effective date of the revised Agreement (or such other act specified at that time) will constitute your consent to those changes.Acceptance of these termsYou acknowledge that you have read this Agreement and agree to all its terms and conditions. By accessing and using the Services you agree to be bound by this Agreement. If you do not agree to abide by the terms of this Agreement, you are not authorized to access or use the Services. This terms and conditions policy was created with the help of WebsitePolicies.comContacting usIf you have any questions, concerns, or complaints regarding this Agreement, we encourage you to contact us using the details below:we@driyainteractive.comThis document was last updated on July 30, 2022
Cancellation and Refund Policy
Since the Service offers non-tangible, irrevocable goods we do not provide refunds after the product is purchased, which you acknowledge prior to purchasing any product on the Services. Please make sure that you've carefully read service description before making a purchase.Contacting usIf you have any questions, concerns, or complaints regarding this refund policy, we encourage you to contact us using the details below:we@driyainteractive.comThis document was last updated on July 30, 2022
Meet the creators of Gatuvit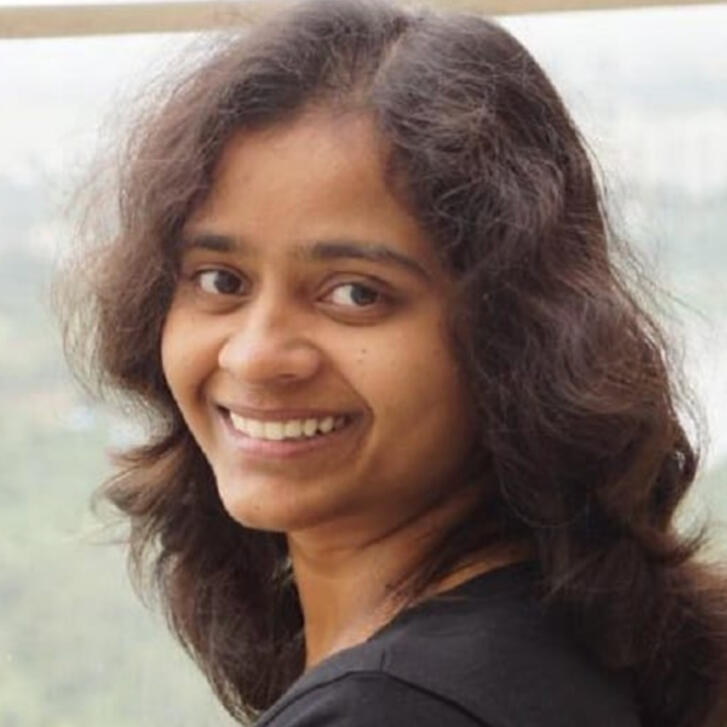 Mayura Dolas
cofounder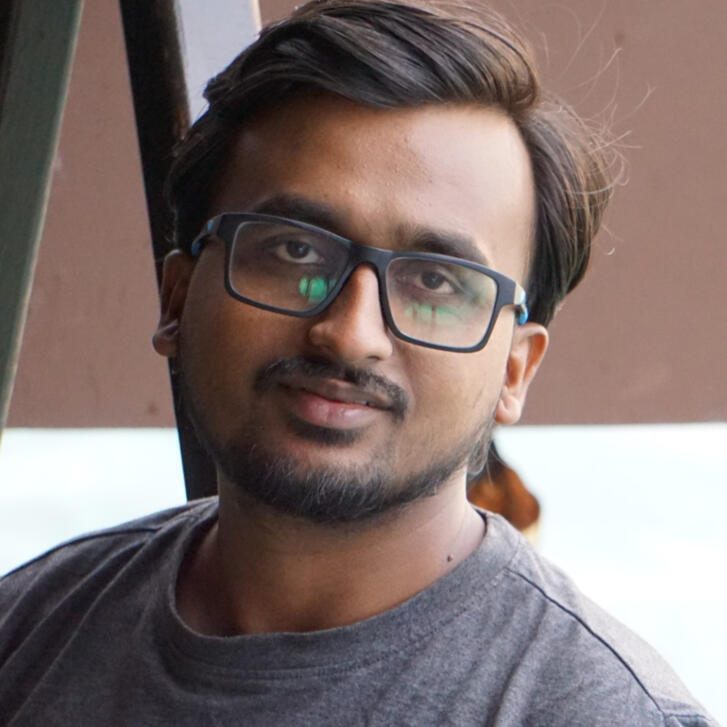 Mandar Kulkarni
cofounder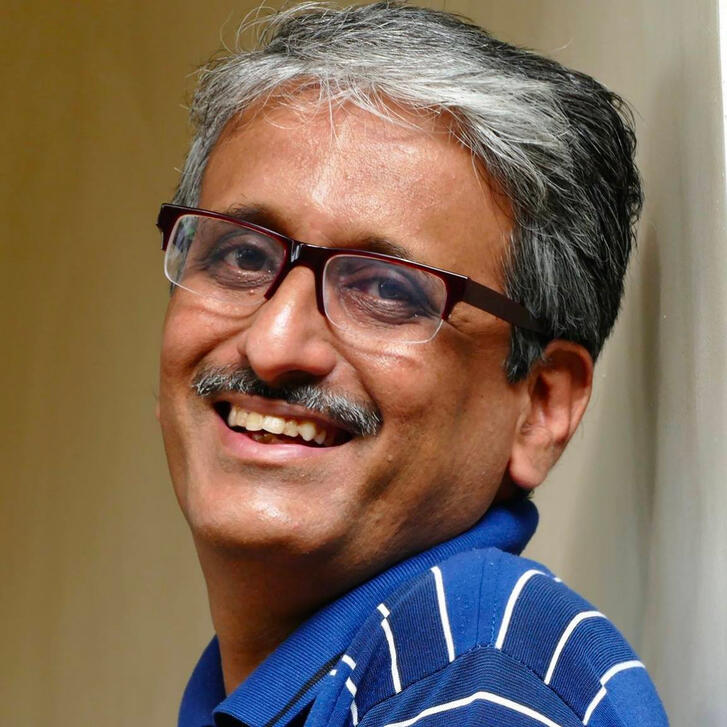 Nilesh Nimkar
advisory educator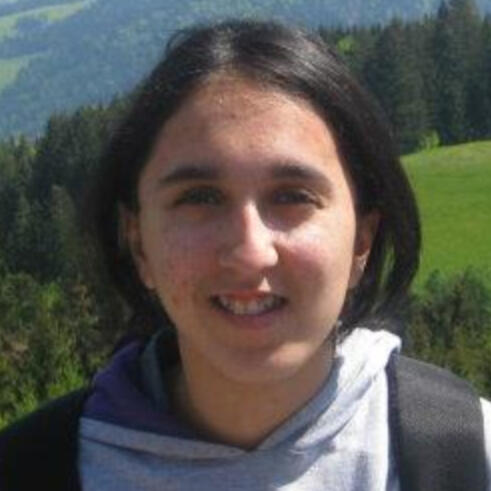 Mitali Thatte
advisory educator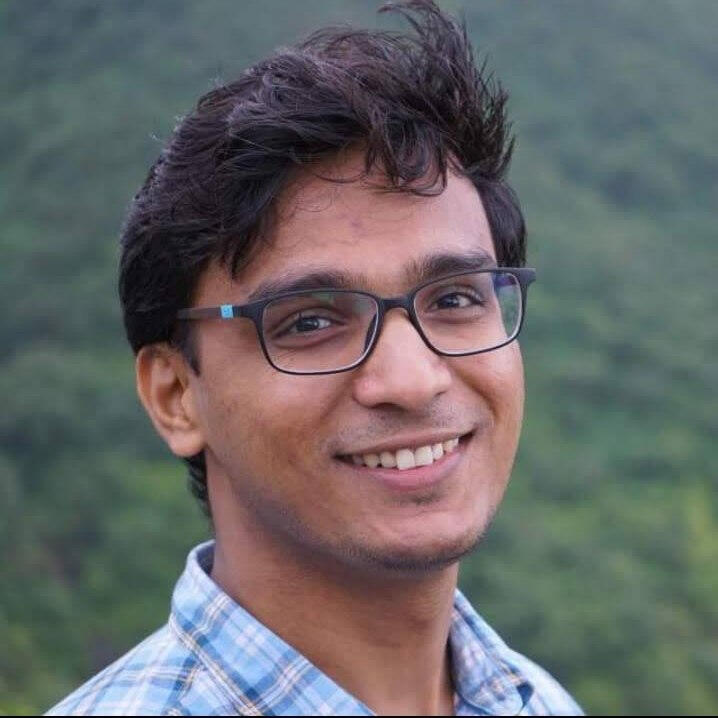 Manish Malviya
Product Lead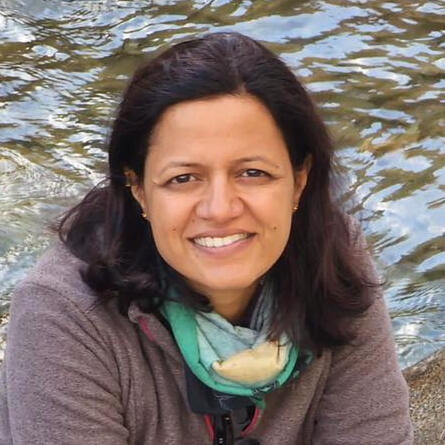 Amruta Gurav
Evangelist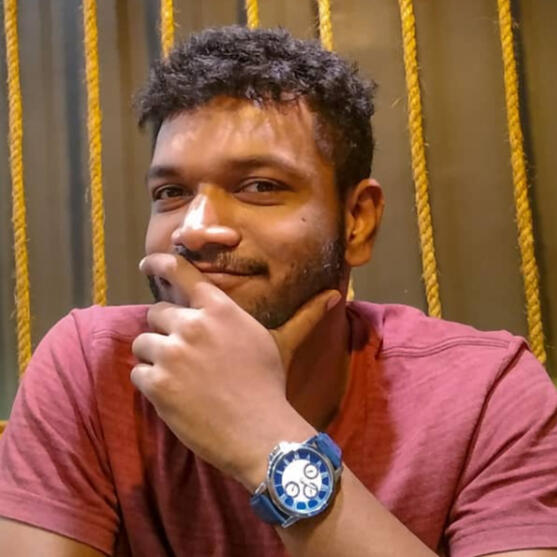 Arun Presanthen
artist & project lead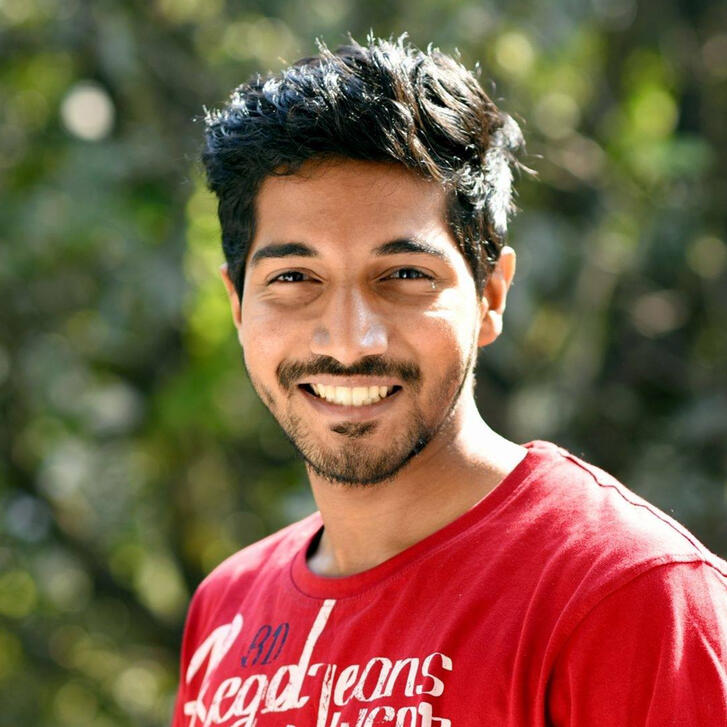 Vedant Tadwalkar
web developer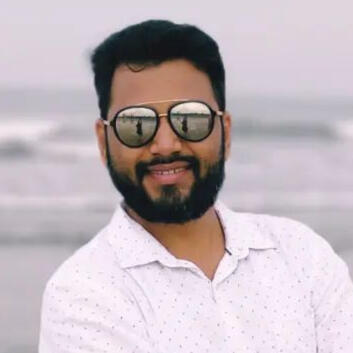 Atul Bhokare
Support Engineer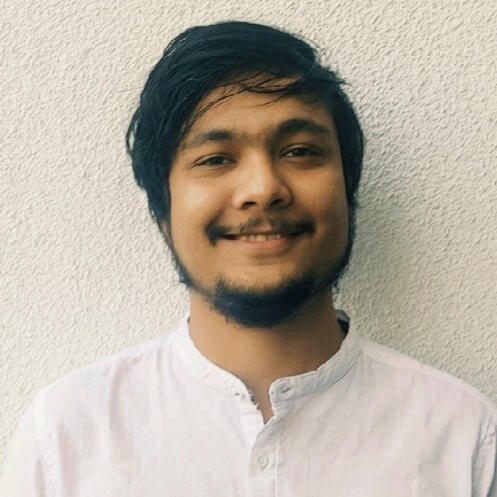 Aditya Boob
graphics developer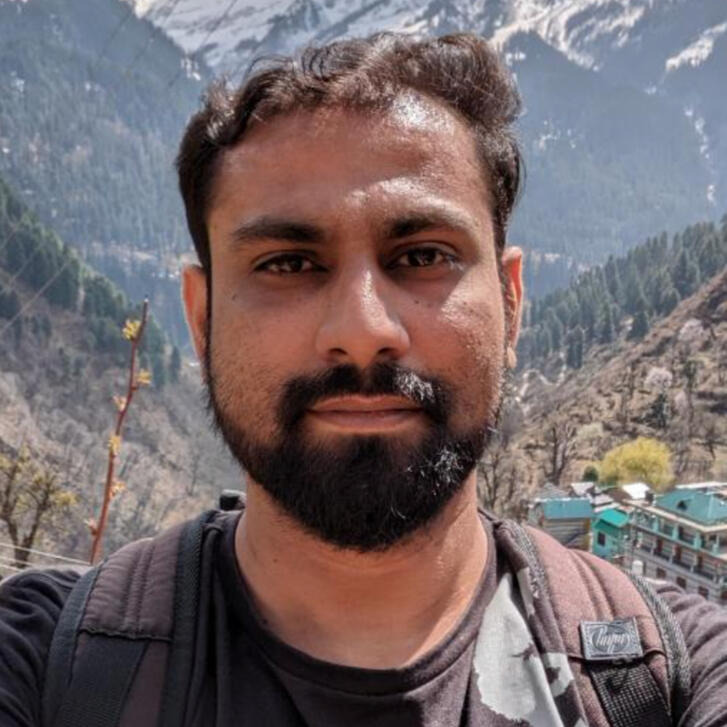 Dakshesh Mamtora
graphics developer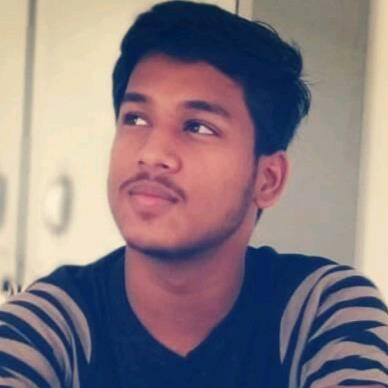 Gaurav Waghmare
Intern
Please fill in the form below to request deletion of your data or account from our database.